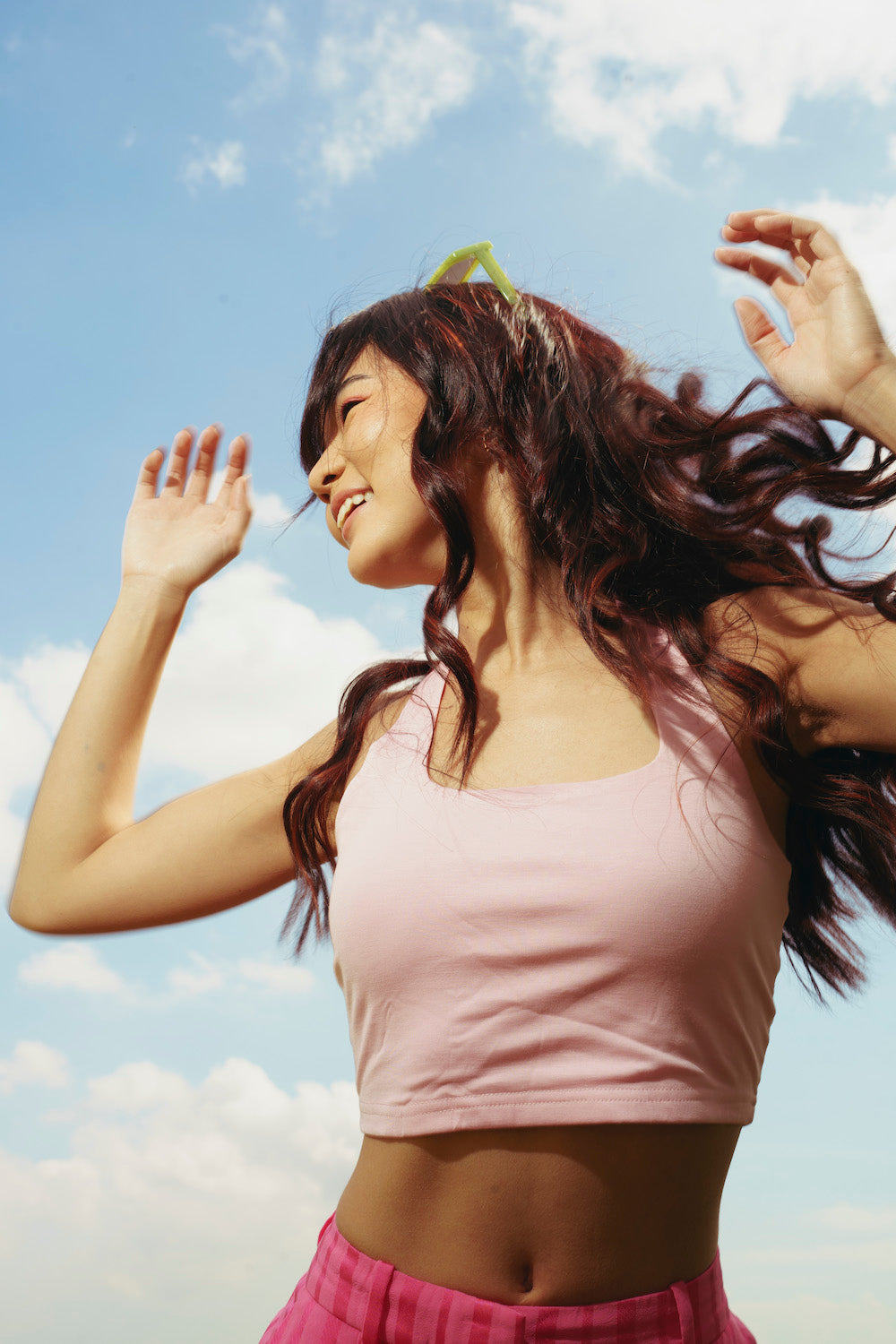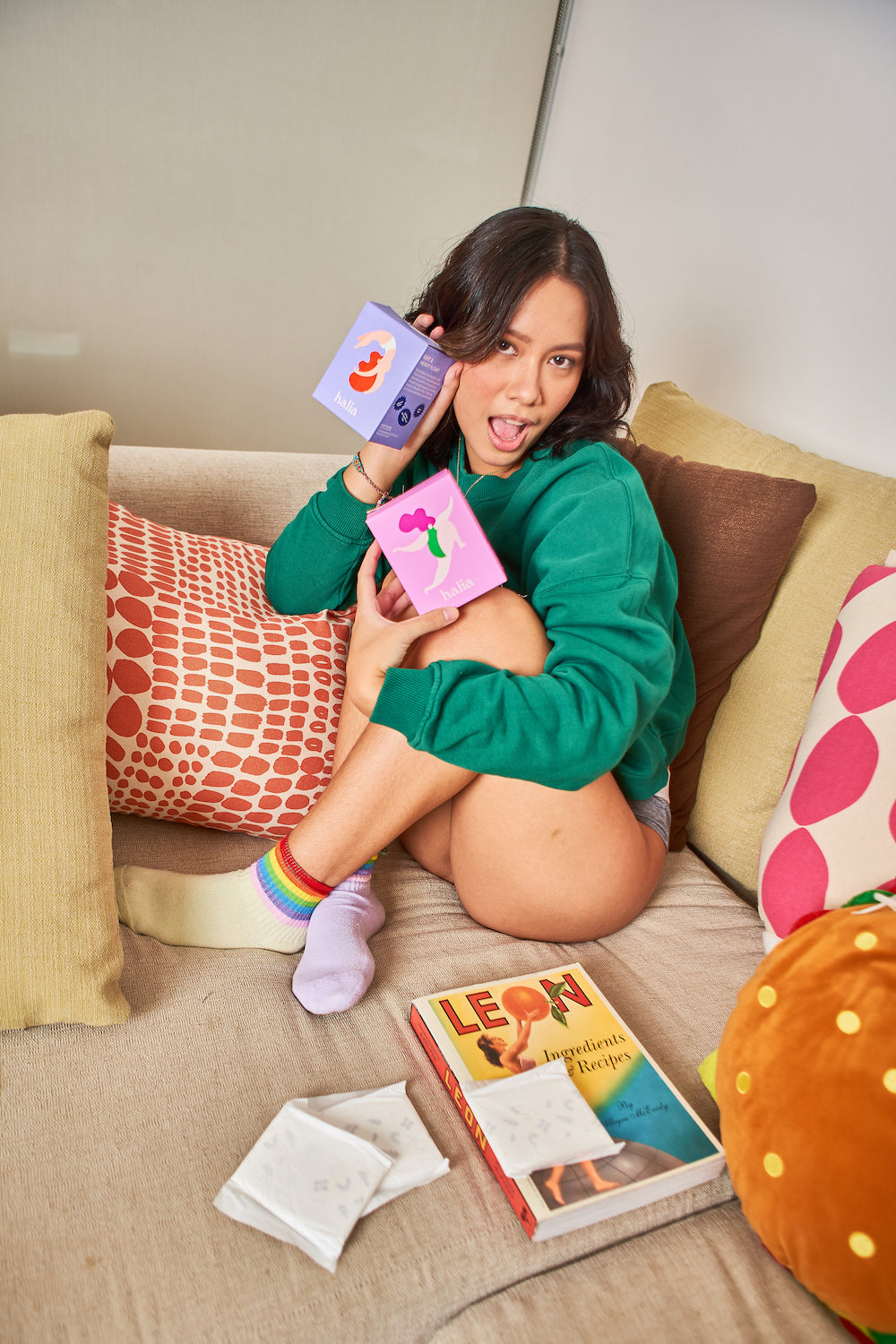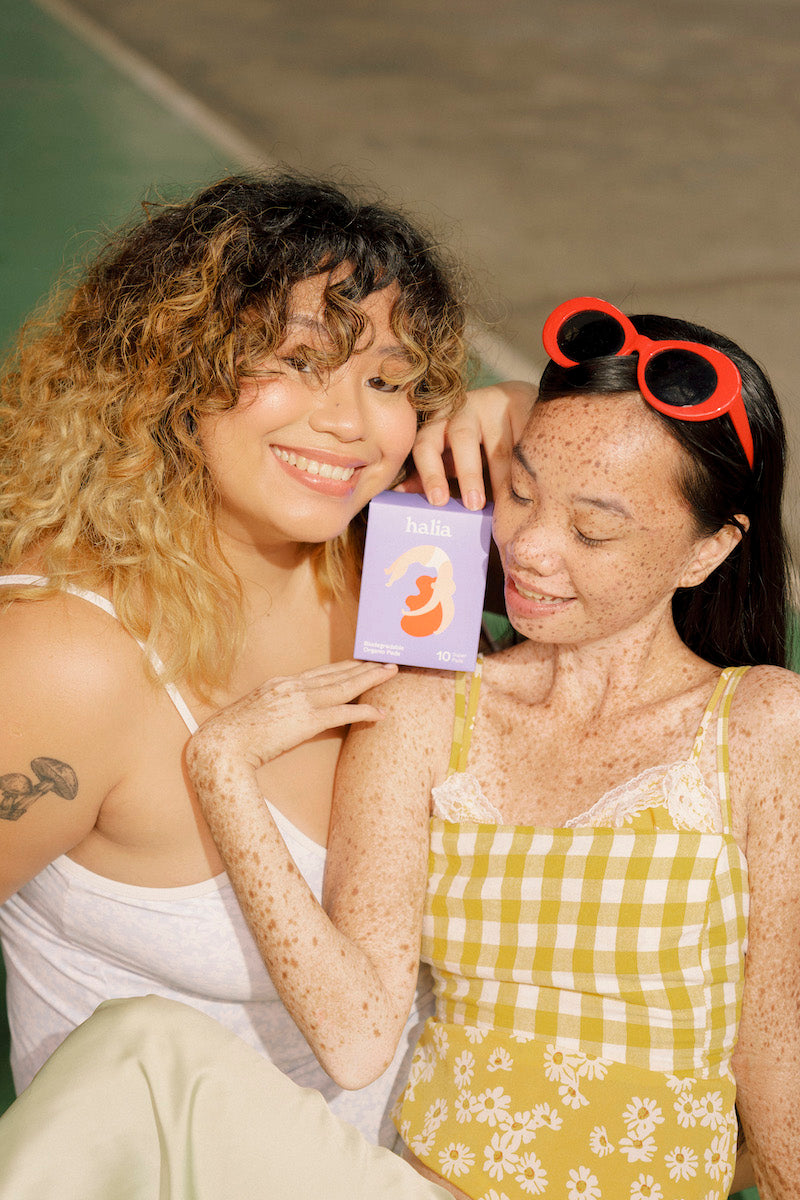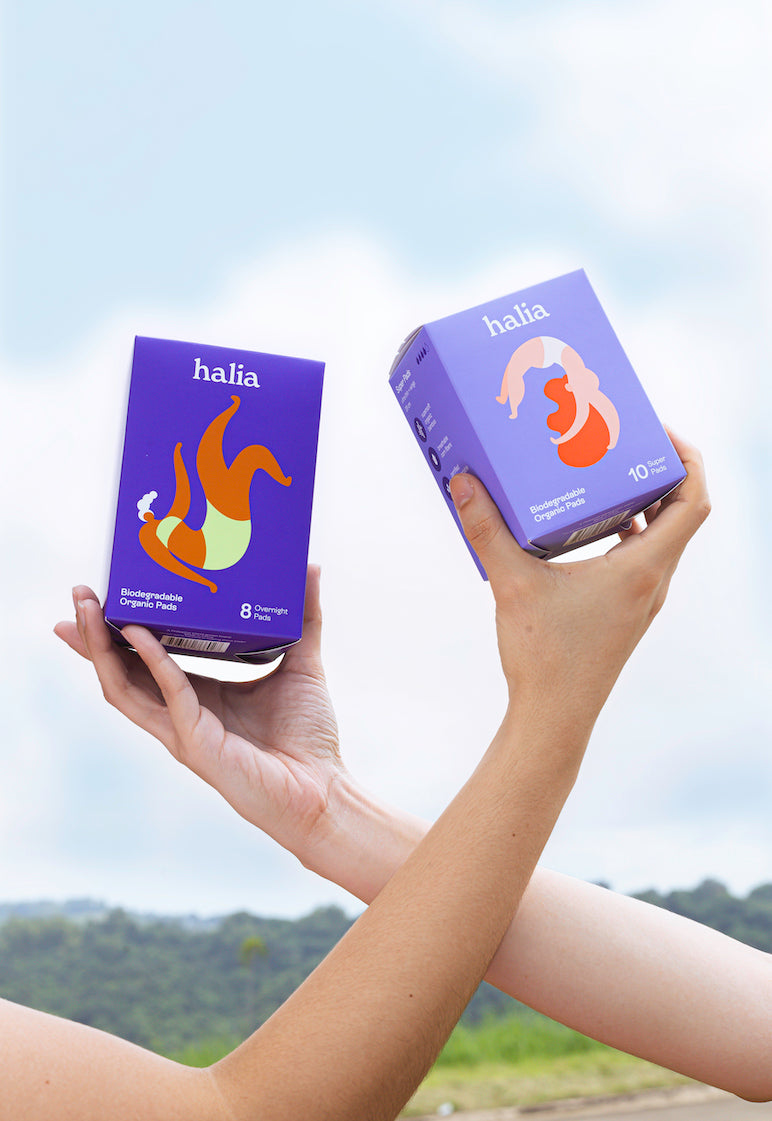 Spread your

wings
Everything you need to flow
through your period with ease.
Why make the switch?
Better for your flow, your body, & our planet
Made with organic bamboo
Our pads use *super soft* organic bamboo, which consumes less water than cotton and contains no harmful pesticides.
Certified biodegradable
Our pads decompose in just 2 years, compared to the traditional plastic pads that take 500-800 years.
Cloud-like comfort
Comfortable and designed to keep up with you and your lifestyle. You'll forget they're even there.
What they're saying about us...
I LOVE my Halia Pads and definitely no regrets switching from my old sanitary napkin.
It felt light, very comfortable, breathable …and to top it off, it handled my heavy days really well. This is my new go-to. (Plus I feel better doing my part for nature )
I definitely prefer this over commercial brands, it's comfier i feel like i'm not wearing pads at all, great for sensitive skin down there, and environmentally sustainableee!!
I recently switched from generic plastic pads to ones that are made with natural materials and it's SO MUCH BETTER. I think everyone should consider making the switch :)
Designed to be better for your flow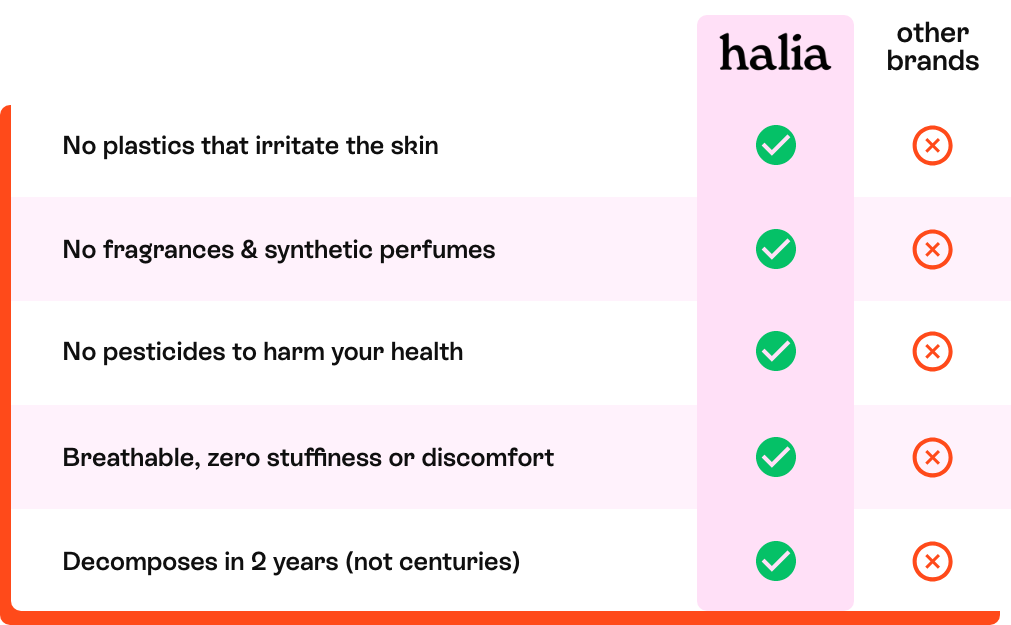 Featured In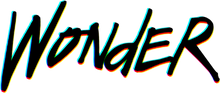 Periods don't have

to suck
At Halia, we're redefining the period
experience as one that is enjoyable,
free from environmental guilt, and
filled with empowerment
(and dance parties 💃).